Description
This American style fridge freezer comes with our NeoFrost™ technology which provides 2x faster cooling, fresher food and a freezer you won't need to defrost. And, it comes with a plumbed water and ice dispenser too.
NeoFrost™
For more controlled cooling and freezing, our NeoFrost™ technology offers two separate cooling systems to maintain optimal humidity and freshness, faster cooling, and a dry environment in the freezer so ice won't build up. And, two separate cooling systems means odours won't transfer between the fridge and freezer, keeping your food tasting fresh and smelling fresh too.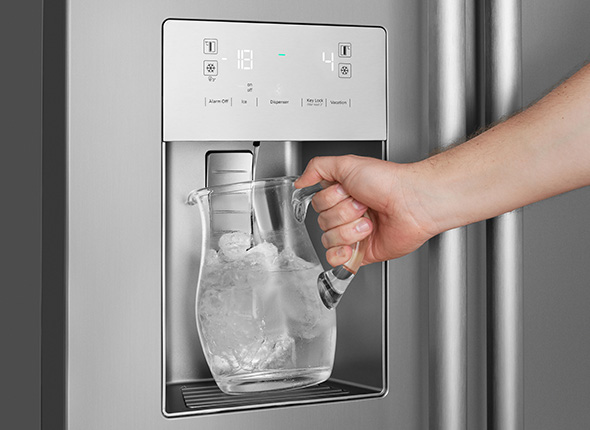 Plumbed Water and Ice Dispenser
Enjoy instant access to cool and refreshing water, whenever you want, with a water and ice dispenser that's plumbed into your water supply. You can even choose between cubed or crushed ice, for complete flexibility.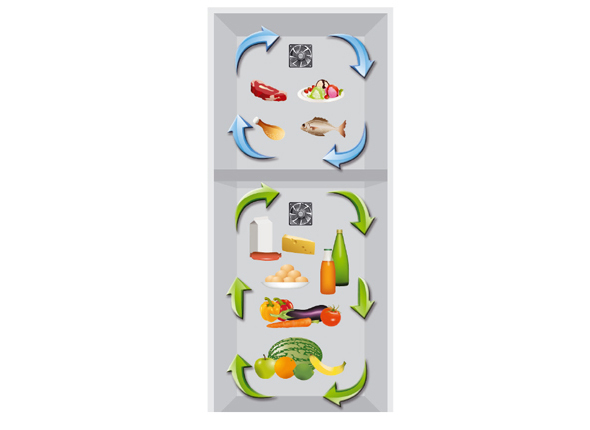 Air Flow Cooling
You won't need to worry about the internal temperature getting too high thanks to our air flow cooling system. Multiple air vents in the fridge and freezer maintain an even temperature on every shelf level and rapidly restore the temperature after you've opened the door.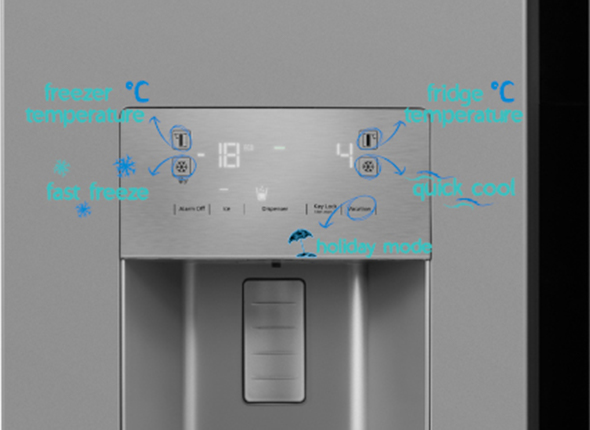 External LED Display
Control everything about your appliance without ever needing to open the doors – from selecting Quick Cool or Fast Freeze settings, to setting it to use less energy while you're on holiday.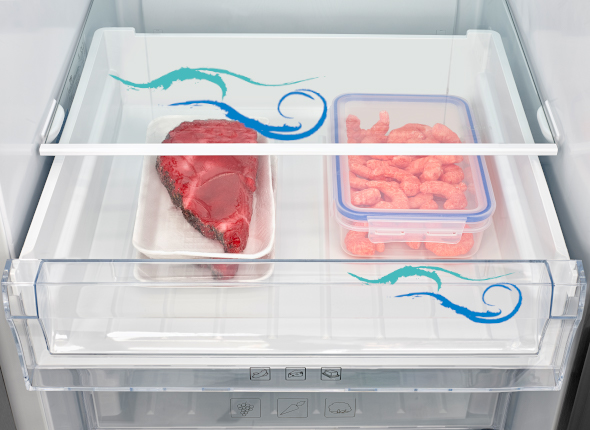 Chiller Compartment
Offering a hygienic and perfectly suited environment for your meat, fish and dairy products, the chiller compartment maintains a low temperature at around 0ºC, helping them to stay fresh for longer.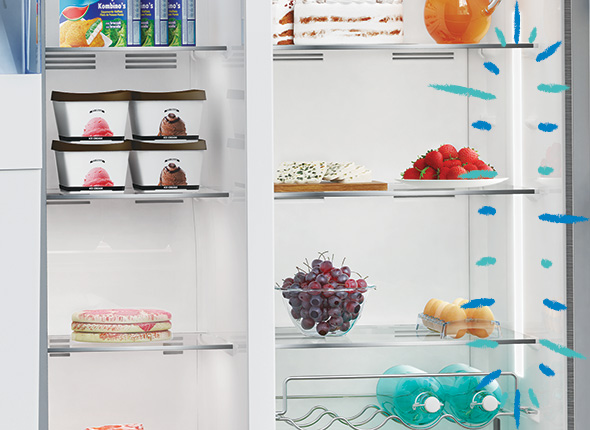 Side LED Lighting
Find exactly what you're looking for quickly and easily thanks to our side LED lighting which illuminates each individual shelf as well as offers brighter, more durable and energy efficient lighting than standard lighting.
Frost Free
Defrosting the ice build-up in your freezer is a time-consuming and frustrating job, but it can be avoided with Frost Free technology which automatically defrosts the freezer so you don't have to. The warm air which enters your freezer each time you open the door gets removed thanks to an automatic fan, leaving no chance for ice to build up.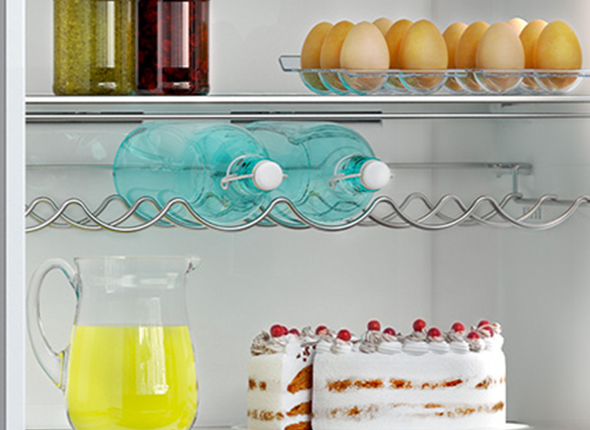 Chrome Wire Wine Rack
Enjoy a convenient storage space for your bottles thanks to the chrome wire wine rack in our fridges. The chrome wire rack can store up to five 2-litre soft drink bottles or wine bottles, so you'll have extra space on your fridge shelves to store more of your groceries.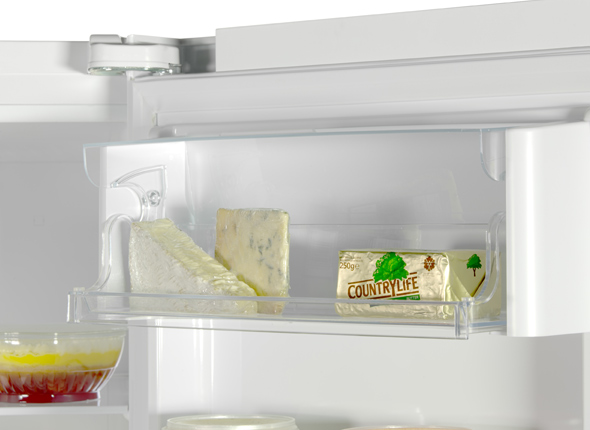 Dairy Compartment
Keep your dairy products fresher for longer by storing them in the dairy compartment.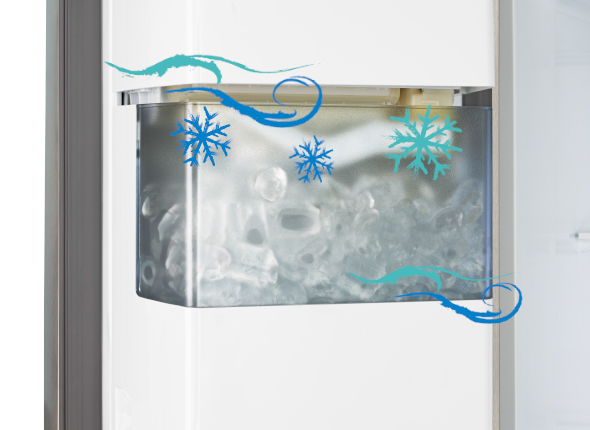 In-Door Ice Maker
Convenient and efficient, the in-door ice maker automatically makes ice so it's ready to be accessed from the dispenser whenever you want it. And, thanks to its clever design, it frees up extra space in the freezer while allowing you to easily check the ice level.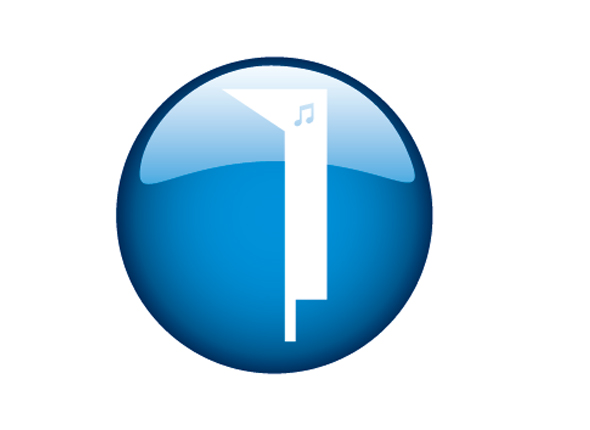 Door Open Alarm
In case you've forgotten to shut your appliance's door, an alarm will sound to let you know that the door has been opened too long.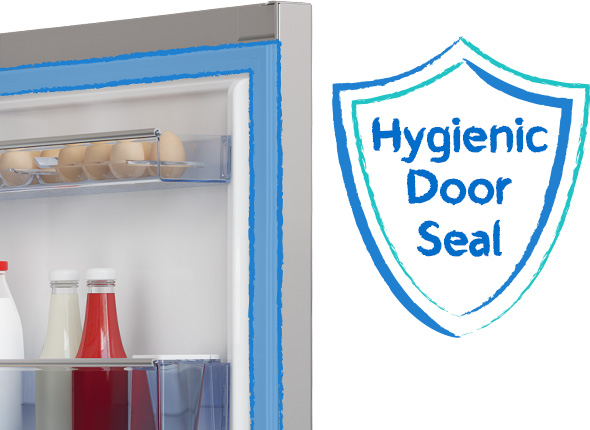 Antibacterial Door Seal
You won't need to worry about bacteria coming into contact with your food and spoiling it, thanks to the antibacterial door seals on this appliance which are designed to prevent bacteria from forming and entering the fridge.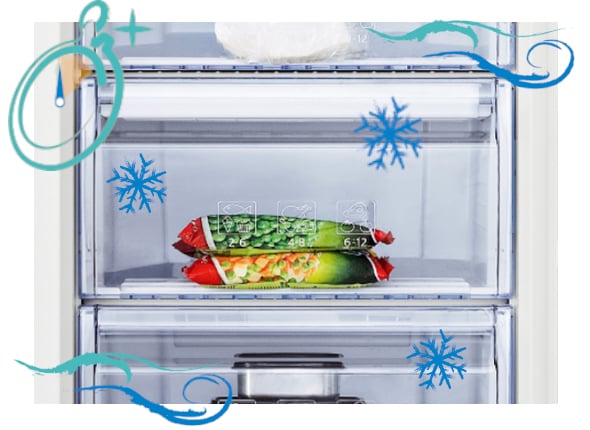 Fast Freeze Setting
Ideal for locking in your food's vitamins and nutrients, the fast freeze setting in the top compartments of our freezers freeze your food 10% faster than the other shelves.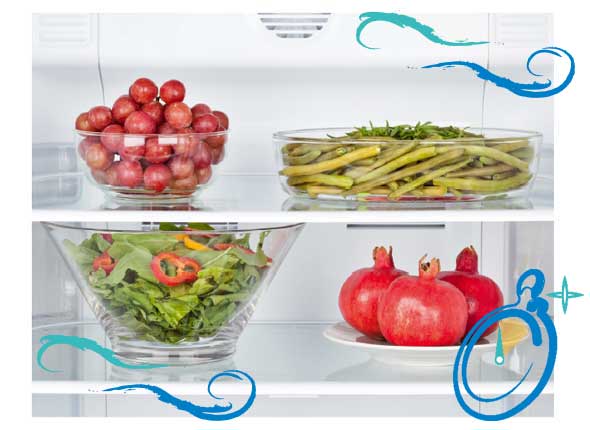 Quick Cool Setting
Great for maintaining your food's freshness, the Quick Cool setting provides a rapid cooling process to keep nutritional values and flavours intact.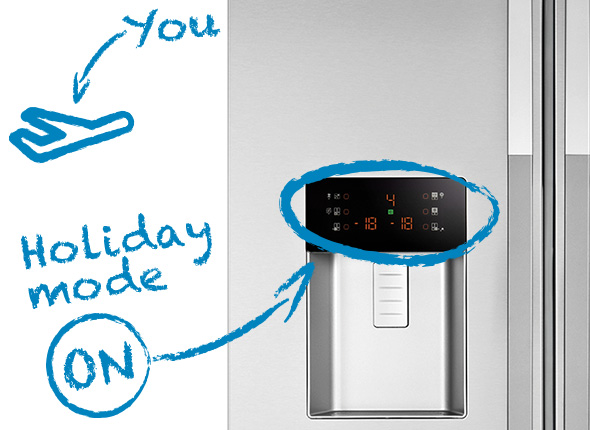 Holiday Mode
Perfect for when you're on holiday or away from home for a longer period of time, the holiday mode will keep your appliance running in the most energy efficient way, saving you money on your energy bills.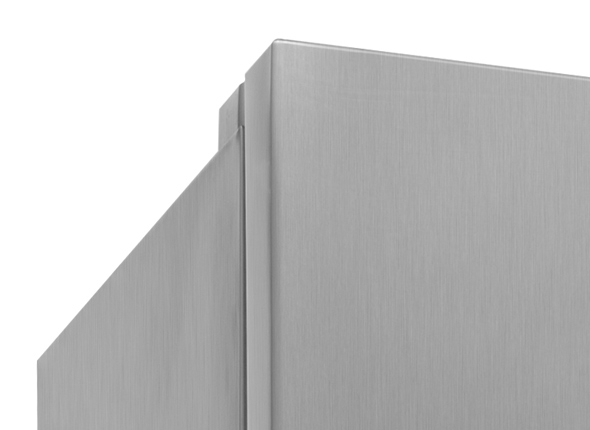 Concealed Top Door Hinges
Create a more sleek and finished look in your kitchen with the concealed top door hinges on this appliance.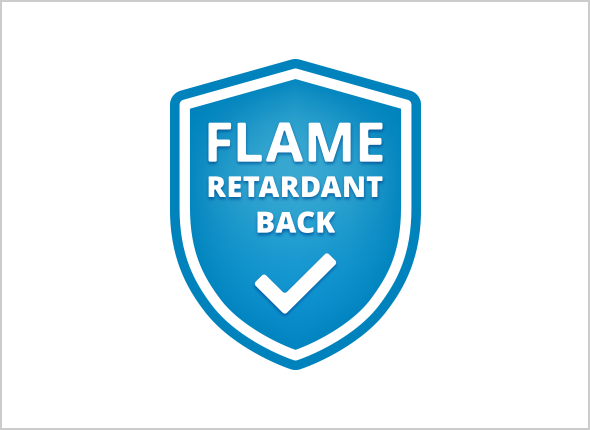 Flame Retardant Back
All our current refrigeration products are manufactured with either a metal flame retardant back or an aluminium foil covered flame retardant back, providing increased protection. All our refrigeration products exceed UK and European safety standards.
Main features
| | |
| --- | --- |
| Refrigeration Class | Side by Side Fridge Freezer |
| Refrigeration Type | Frost Free |
| Energy Efficiency Class | A+ |
| Dispenser Type | Plumbed water and ice |
| Adjustable front feet | Yes |
| Flame Retardant Back  | Yes |
| Wheels | Front & Rear |
| Digital Display | Yes |
| Maximum ambient temperature for satisfactory operation | 43°C |
| Door Handles | Thick metal handles |
| Warranty Length | Two year |
| NeoFrost | Yes |
| Minimum ambient temperature required for satisfactory operation | 5°C |
Dimensions & Weights
| | |
| --- | --- |
| Product Height (mm) | 1790 |
| Product width (mm) | 910 |
| Product depth (mm) | 720 |
| Carton height (mm) | 1910 |
| Carton width (mm) | 980 |
| Carton depth (mm) | 780 |
| Net Weight (kg) | 117.5 |
| Gross Weight (kg) | 127.5 |