Blomberg Frost Free 50/50 Fridge Freezer | KGM4663
Original price
€569,00
-
Original price
€569,00
Blomberg Frost Free 50/50 Fridge Freezer | KGM4663
Description

GERMAN ENGINEERING - GREAT PRICING
With over 125 years of production and expertise in the appliance and metal industries, Blomberg is recognised as a German quality brand in home appliances. Through an outstanding collection of environment and user friendly products Blomberg aims to bring harmony to the life at home.
A+ ENERGY RATING
Sometimes it's hard to find the time to do your bit for the environment. The KGM4530 does this for you by delivering excellent results without wasting energy. It's been awarded an A+ efficiency rating, which means low running costs and savings on your energy bills.
FROST FREE FEATURE
Manually defrosting your fridge freezer is a difficult process, and can mean a lot of food going to waste. Luckily, you'll never have that problem with the KGM4530. Its frost free technology helps maintain the optimum temperature. Blomberg's FoodProtector technology means the fridge freezer can be stored practically anywhere in your home. It'll operate perfectly at temperatures as low as -15°C, so you can keep it in your garage. This fridge freezer has antibacterial door seals to help prevent the spread of germs - perfect for the hygiene conscious consumer. The reversible door feature also makes for left or right hand opening, allowing maximum flexibility for installation.
PLENTY OF CHILLED STORAGE SPACE
The upper section stores all your chilled goods. The fridge has three sturdy shelves, which are made from transparent glass. This makes it easy to find what you're looking for. The team at Blomberg has made great use of the available space by adding door storage shelves. One of these contains a dairy compartment for cheese, butter and other essentials. There's also a large salad crisper that keeps the freshness locked in your fruit and vegetables.
FREEZER SECTION
The three large freezer drawers are perfect for storing everything from whole chickens for your Sunday roast, to indulgent desserts. The drawers are made from durable see-through plastic to keep your items safe, and allow you to see what's stored in each one. There's a slimline ice storage tray too – perfect for making ice cubes for chilled drinks. Flame Retardant Back – this product exceeds current European Safety Standard EN60335-2-24 with a flame retardant sheet metal back or aluminium foil cover.
3 YEAR WARRANTY
The Blomberg range not only incorporates the latest technology and style, every product has been designed from the ground up to give a long life of outstanding performance. Every Blomberg model comes with a 3 Year Manufactuers Warranty so you can rest assured that should disaster happen, you will be looked after.
| | |
| --- | --- |
| Specification |   |
| Energy Rating | A+ |
| Build Type | Freestanding |
| Fridge / Freezer Split | 50/50 |
| Total Capacity (L) | 258L |
| Fridge Capacity (L) | 145L |
| Freezer Capacity (L) | 90L |
| Fridge Shelves | 3 |
| Freezer Drawers | 3 |
| Frost Free | Yes |
| Auto Defrost | No |
| Water Dispenser | No |
| Plumbed | No |
| Noise Level (dB) | 41dB |
| Display Type | N/A |
| Interior Light | Yes |
| Temperature Display | Yes |
| Touch Control | No |
| Annual Energy Consumption (kW) | 252kW |
| Width (mm) | 545mm |
| Height (mm) | 1520mm |
| Length (mm) | 600mm |
| Weight (kg) | 52kg |
| Colour | White |
| Manufacturers Warranty | 3 Years |

Frost Free Combi Fridge Freezer
KGM4663
Combining practicality and style, this Frost Free fridge freezer automatically prevents ice from building up to ensure you never need to manually defrost your freezer again. Its ability to withstand ambient temperatures as low as -15°C means it can be put in your garage, and a stylish chrome wire wine rack gives you a dedicated space to store your wine.
FEATURES
FLAME RETARDANT BACK
All our current refrigeration products are manufactured with either a metal flame retardant back or an aluminium foil covered flame retardant back, providing increased protection. All our refrigeration products exceed UK and European safety standards.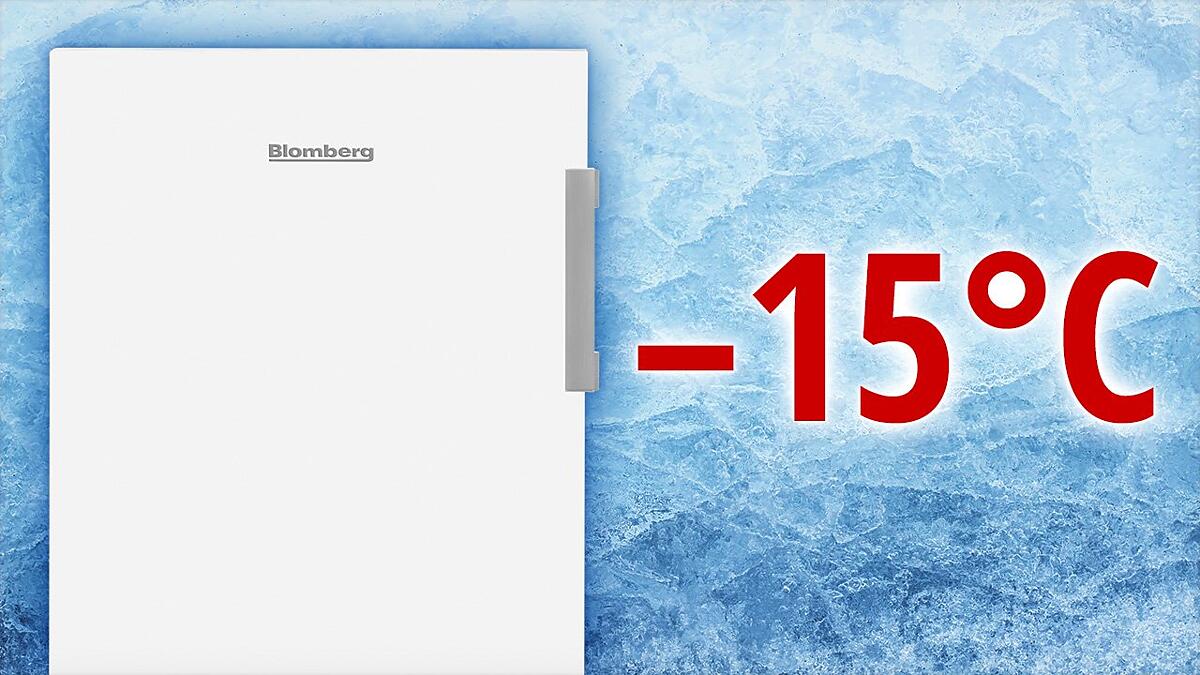 FOOD PROTECTOR TECHNOLOGY
Offering unparalleled storage flexibility, our Food Protector Technology ensures that your freezer continues to function in ambient temperatures as low as -15°C. If you're lacking kitchen space, you'll be able to safely store your freezer in a garage or outbuilding, even in the midst of winter.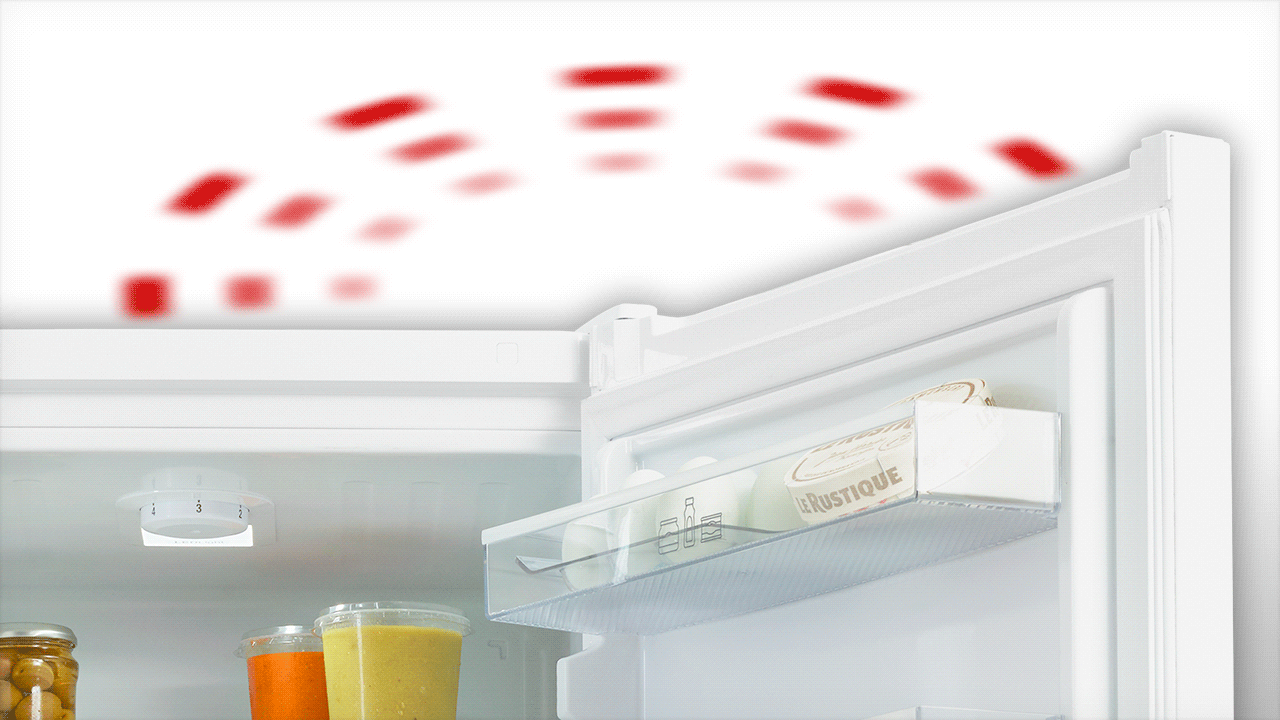 OPEN DOOR ALARM
With a convenient door open alarm, you'll always know when your fridge door has been left open too long.
FROST FREE
Designed to simplify your life, our Frost Free freezers automatically maintain a dry environment to prevent ice from building up. The result is a freezer compartment that you will never need to defrost, saving you valuable time for better things.
CHROME WIRE WINE RACK
Fusing functionality and style, our elegant chrome wire wine rack gives you a dedicated space to store your wine and 2 litre bottles.